Arsenal's Most Improved Players This Season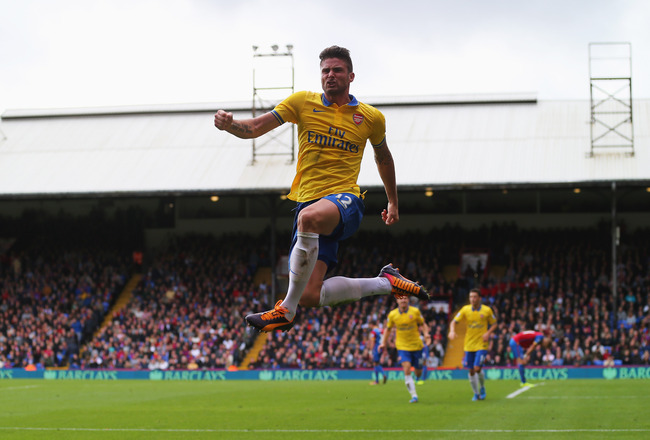 If after Arsenal's 3-1 opening-day loss to Aston Villa someone told you that the Gunners would be at the top of the table come the end of October, you'd call them insane.
Yet, football never fails to surprise. Arsene Wenger's side have earned 22 out of 24 possible points since that woeful defeat, making a clear statement of intent that they are indeed title contenders this season.
So what's changed since the opening day of the season? Call it the "Mesut Ozil effect" or Arsene Wenger's shrewd management, but Arsenal's form has been down to the individual improvement of nearly every player in the starting XI.
Hence, keep in mind that I've decided to only include three players, as it would be rather pointless to rattle on about almost every player in the squad.
Here are Arsenal's three most improved players based on their performances this season compared to their performances last season.
http://bleacherreport.com/articles/1826714-arsenals-most-improved-players-this-season