Arsenal vs. Napoli: Why Olivier Giroud Will Outshine Gonzalo Higuain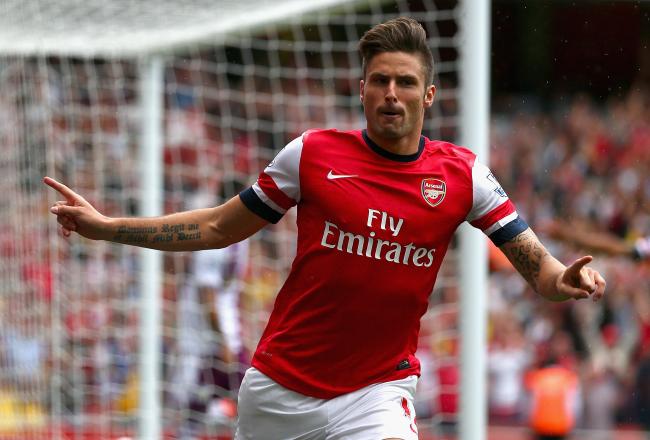 Clive Mason/Getty Images
When the Champions League group stage was drawn back in August, the bringing together of
Arsenal
and
Napoli
in Group F looked likely to provide two matches of anguish for fans of the North London club.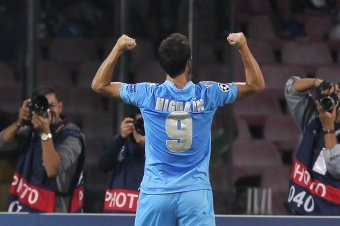 The thought of Gonzalo
Higuain
, the striker who got away in the summer, slamming home goals against
Arsene
Wenger
's under-performing side was just too much. Some upped their calls for their longstanding manager to be sacked, while others simply retreated into despair.
Meanwhile to the North, their fierce rivals Tottenham Hotspur had already added Roberto
Soldado
to their ranks, leaving the Gunners seemingly out-gunned at home and abroad.
Yet
Mesut
Ozil
's arrival on transfer deadline day hasn't been the only pleasant surprise to lift both the fans' mood and the club's forward line so far this season.
Olivier
Giroud
, the striker signed last summer from
Montpellier
, has been in excellent form, scoring five goals in nine games between the Premier League and the Champions League. Having often appeared clumsy and off-the-pace when leading Arsenal's line last year, the Frenchman now looks far more comfortable in his surroundings as the team's deft-touched target man.
Over in Italy, and after overcoming a bizarre injury caused by slipping on some wet rocks at the beach,
Higuain
has been even more effective, chalking up four goals in five games.
As a hard worker and
skillful
contributor to the team's build play in his own right,
Higuain
hasn't simply replaced
Edinson
Cavani
as
Napoli
's singular totemic goal threat. The Argentinian has proved to be much more than just a finisher, blending well with Marek
Hamsik
, Jose
Callejon
,
Lorenzo

Insigne

and
Goran
Pandev
in Rafael Benitez's highly effective 4-2-3-1 formation.
http://bleacherreport.com/articles/1792463-arsenal-vs-napoli-why-olivier-giroud-will-outshine-gonzalo-higuain