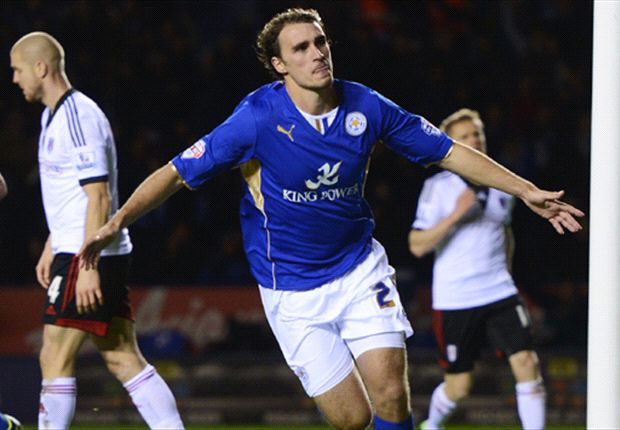 Arsenal defender Miquel hails 'brilliant' L

Ignasi Miquel has hailed his loan spell with Leicester City and hopes to it will prepare him for a return to parent club Arsenal next season.
The Spanish defender is on a season-long loan with the Championship outfit, having left the Emirates Stadium in the hope of getting more playing time, and netted for the Foxes in the Capital One Cup win over Fulham.
Although the 21-year-old has made only one league appearance so far this season for Nigel Pearson's team, he is enjoying life at the club and hopes it will benefit him when he returns to Arsenal next season.

"I got lucky coming to Leicester as you can see they like to play," he told Sky Sports.

"I think we showed we can be in the Premier League and if we can keep playing like this we have a great chance of being there.

"Life at Leicester is brilliant. I've got an apartment here and the lads have been great to me. I could not ask for anything else.

"I have to focus on Leicester and be ready for next season at Arsenal."

Miquel, who has made five Premier League appearances for the Gunners, has featured in every round of the Capital One Cup for Leicester, beating Carlisle, Derby and Fulham.